We are (still) here for you.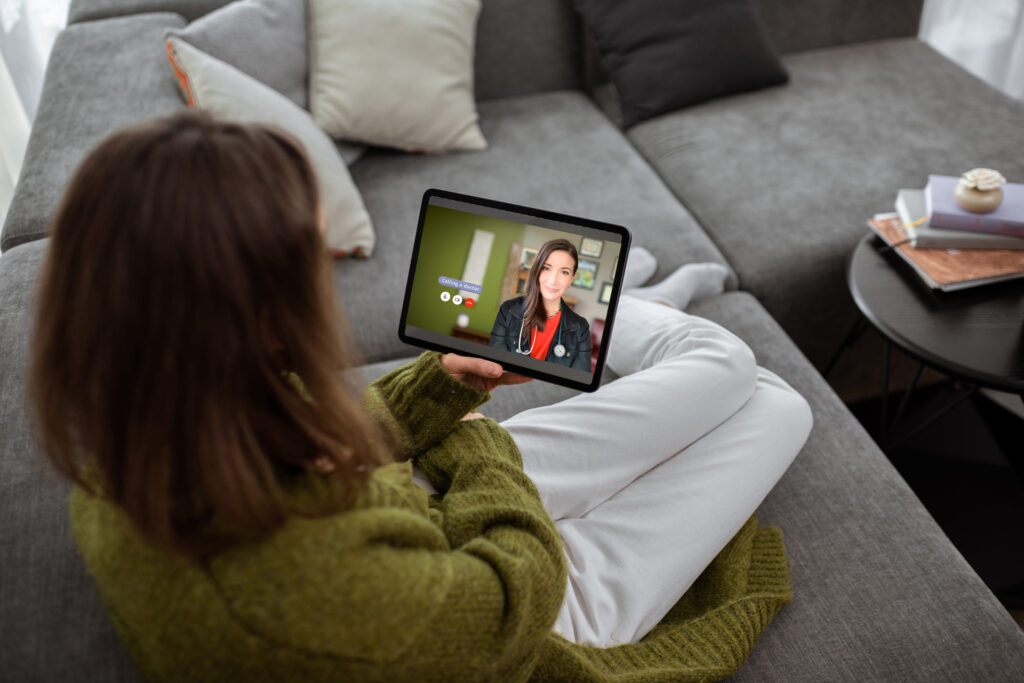 While daily life continues to transform in response to the coronavirus, Biologic Healthcare is evaluating how to best serve our community. As part of unwavering commitment to our patients, we now offer an alternative to traditional office visits, through telemedicine. Doing so effectively supports social distancing, while providing appointments for those patients who need to be seen in the office.
What is telemedicine?
Instead of traveling to our office, telemedicine video visits allow you to connect with your provider from the comfort and safety of home. Your doctor can assess current concerns, evaluate symptoms, make a diagnosis, discuss testing or treatment options and electronically transmit prescriptions to your pharmacy.
Biologic has chosen the HIPAA compliant video conferencing system, doxy.me, as an easy, web-based program you can access from your computer or smart phone. Please note that both video and voice must be in use, in order for insurance to cover the visit.
What types of appointments can I schedule?
Not all situations are appropriate for a video visit. Preventive medicine screenings or physical exams will be rescheduled, or scheduled out until we are apprised that it is appropriate to see patients in our office for non-urgent matters.  In contrast, lab result reviews, management of chronic illness, lifestyle counseling, including personalized nutritional consultations, and medication checks, are examples of visits that can be accomplished via video conferencing.
Will my insurance cover the visit?
The short answer is YES. Most Vermont health plans have committed to providing telemedicine coverage as part of an effort to assist their members in obtaining care during this challenging time. As always, we cannot guarantee 100% coverage, copays or coinsurance.
How do I schedule?
Simply call our office, 802-275-4732, to schedule either type of visit. Please note that most appointments are available Monday – Thursday 9:00am to 5:00pm (closed from 1:00pm to 2:00pm for lunch).
Please download and complete the Telemedicine Informed Consent form.
Dr. Samantha K. Eagle https://doxy.me/dreaglebiologic
Dr. Brenton Murphy https://doxy.me/drmurphybiologic
Dr. Jessica Biggie https://doxy.me/drbiggiebiologic
Robin, Lead Medical Assistant https://doxy.me/robinmabiologic