Artemis RELIEVE Herbal Pain Formula
Our approach to pain management embraces various methods, including Lifestyle Medicine, for promoting sustainable changes. We also incorporate time tested botanical and homeopathic remedies, sometimes designed for your specific needs.
We now have access to an herbal pain relief product, developed by Dr. Mary Ryan, who spent years researching Chinese/Tibetan Medicine. Dr. Ryan modified a formula that has been used in Chinese Medicine for 150 years. Artemis RELIEVE has been called a game changer, as it can decrease the need for potent pharmaceuticals, including opioids. It utilizes ethically sourced, wild-crafted, organic, lab-tested herbs.  Its unique combination of herbs (some western style) can act synergistically to reduce even severe pain and is non-addictive.  However, there are patients for whom it is not appropriate, including those who are pregnant, nursing, on anticoagulants, or with known allergies to any components.* Consult with your practitioner about adding RELIEVE to your healthcare program.
*These statements have not been evaluated by the FDA.
Artemis RELIEVE is prepared in compliance with strict guidelines from the Food and Drug Administration (FDA) and current Good Manufacturing Practices (cGMP).  Ingredients reflect the modifications introduced by  Dr. Ryan: Dong quai root, Siler root, Sichuan lovage rhizome, Cyathula root, Safflower flower, Stephania root, Corydalis yanhusuo rhizome, Chinese Peony root with bark, Sichuan teasel root, Blue cohosh root,  Cyperus rhizome, Myrrh resin, Honey-prepared Chinese licorice root, Ethanol, Water
Dr. Mary Ryan received her MSc and PhD in human biology and medical anthropology from Oxford University. She collaborated on groundbreaking research regarding the efficacy of Tibetan Medicine and worked with the personal physician to the Dalai Lama. Dr. Ryan became a visiting scholar at Harvard University in the field of alternative medicine. She trained in Chinese herbal medicine and authored a book about Tibetan healing practices for stress and anxiety.
This product is not intended to diagnose, treat, cure or prevent any disease.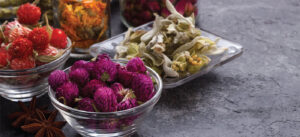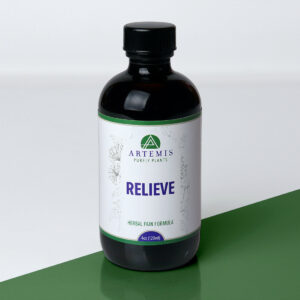 "When I came to Dr. Ryan, my feet were swollen and it was hard to walk. No one could figure it out. It only took about two days on the pain formula … the swelling went down first, then the pain went away … I can now work on my feet again like eight to ten hours per day … This stuff lives in my back pocket!"
– LINDA P.